Today's Good News was submitted by dear friend Harmony Kent from the UK. She thought we would all enjoy it and sent it on. I have reproduced it here in its entirety. (Left the British English alone.) Thank you, Harmony.
Leeds: M62 motorist brings sick driver's car safely to a stop
A car whose driver had fallen seriously ill while at the wheel on a motorway was brought to a halt by a quick-witted motorist who had realised his plight.
John Barlow said he spotted the Audi going slowly in the outside lane of the M62 near Leeds on Saturday. The driver was slumped with a bloodied face.
Mr. Barlow managed to get his car ahead of the Audi and eased it to a stop before getting out to help the man.
It emerged the driver had suffered a seizure but was well enough to go home.
Mr. Barlow, 59, from Middleton in Greater Manchester, said he first noticed the Audi travelling slower and slower and he pulled alongside to see the driver.
"He looked dead at the wheel. I could see his lips were blue, and he had blood trickling down his face," Mr. Barlow said.
He pulled into the lane ahead of the Audi, which was travelling at about 30mph (48km/h), before taking his foot off the accelerator and bringing both cars to a stop.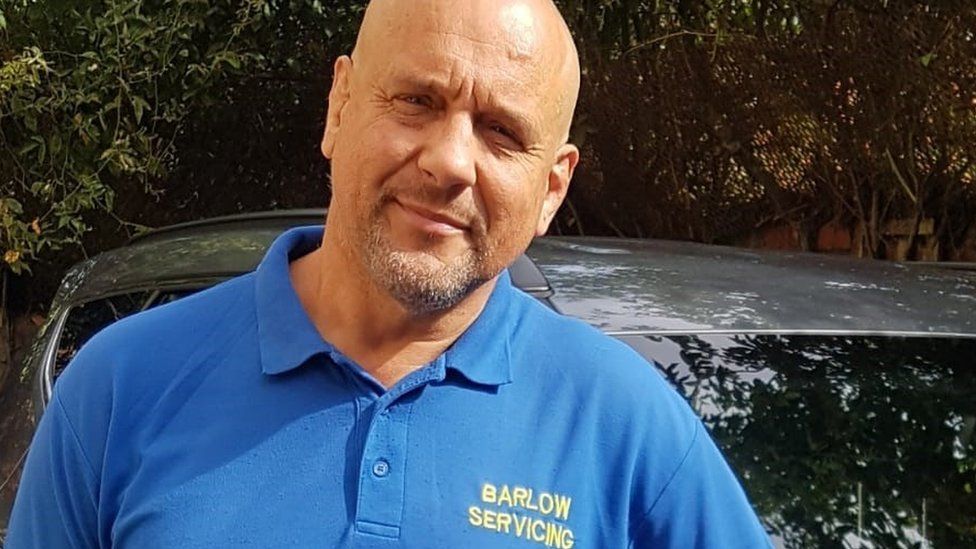 The incident happened at about 15:15 BST on Saturday (September 3) on the M62 eastbound carriageway between junctions 29 and 30, a West Yorkshire Police spokesperson confirmed.
Officers said a man in his 70s had fallen ill, and Mr. Barlow's actions to stop the car had prevented a "potential serious collision."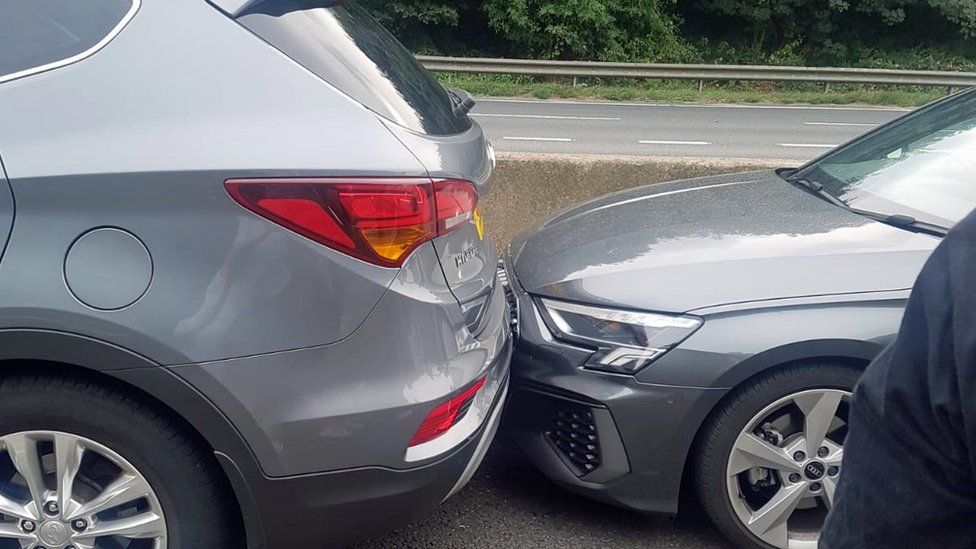 After the Audi was stopped, another man helped Mr. Barlow break into the vehicle.
He opened the seriously ill driver's airway by tilting his jaw backwards, at which point the Audi driver took in a gasp of air.
Other drivers also stopped at the scene, bringing the four-lane carriageway to a halt.
A physio and an off-duty police officer took over the first aid until paramedics arrived.
Meanwhile, a doctor on the opposite carriageway of the M62 travelled to the next junction, turned round, and battled through the backed-up traffic to get to work with a defibrillator.
Mr. Barlow said: "Everyone was amazing, it was a real team effort. They got the man on the floor, then the doctor jumped in as well."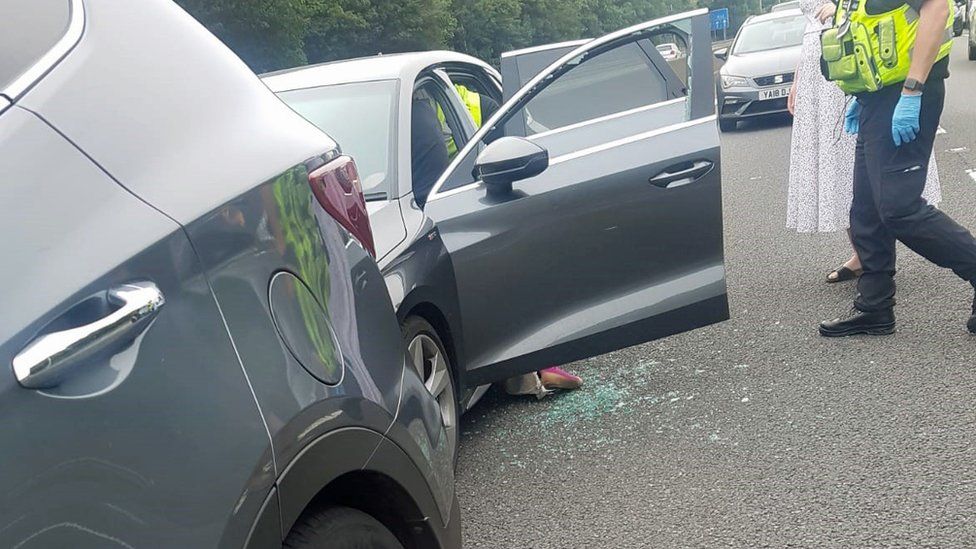 Mr. Barlow had been travelling to Pontefract with his wife Kirsty and son Joey, 7, to pick up a new kitten at the time of the incident.
The next day, he received a call from West Yorkshire Police thanking him, and he was told the driver had suffered a seizure but was well enough to go home.
He said he hoped to meet the man he saved in the future, adding: "I'd shake his hand and give him a hug."
The good news here is someone cared enough to save a life. Today's JohnKu talks about caring. I hope you all have a delightful weekend.
Caring by John W. Howell © 2022
Sharing is caring,
So they say when raising funds . . .
A life saved is too.